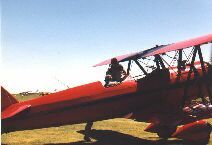 St. Francis, KS is a small town (pop. approx 1500) about 170 miles east of Denver.Each year in mid-June, Cheyenne County Airport's (SYF) immaculate grass runways and ramp areas host an annual Stearman Festival. In addition to the dozen-or so Stearman biplanes (yes, rides are available!), many other types of aircraft appear.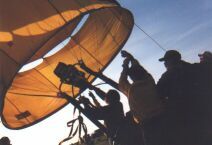 Stearman rides, balloon flights, tandem skydiving and exhibitions of precision flying and skydiving are just some of the activities, all of which culminate in an evening barbecue on the town green.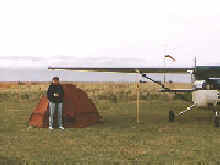 At the end of a long day, it'll be time to pack it in. What better way than pitching a tent and sleeping under your wings?
For more information about this annual event, as well as photos from the fun at past ones, head on over to Stearman Fly-in home page.