In the summer of 1997, Janet and I took a long planned trip to the UK and France. What a fantastic trip! The culture and history of each country, reflected in its layout, architecture, and people, is really something to experience.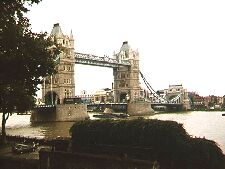 In the UK, we resided for a week in a rented flat in Canterbury (take an online walking tour!) and spent most of our time traveling around the southeast. London, Dover, Brighton, Wimbledon. England's cathedrals, castles, coastal villages, narrow-streeted towns and, of course, pubs, is a place one can both travel around and relax feeling surprisingly at home.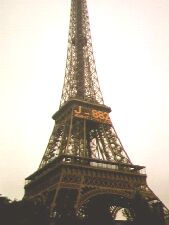 France, with Paris' amazingly wide boulevards, museums, and incredible architecture, is a place to walk and gawk like a tourist! And, don't let anyone tell you the French are terrible hosts. Our experience in dealing with everyday Parisians – whether eating at restaurants or fighting the language barrier while getting directions using my fractured French, was uniformly positive.
We also managed to have what I still consider to be our ultimate $100 hamburger. Months earlier, during the planning stages, I placed a message asking about flying in the UK on the rec.aviation.piloting aviation newsgroup, even mentioning the possibility of a trip across the English Channel in a light plane. The response was fantastic! Flight schools, airports, even specific instructors were recommended. One reply in particular intrigued me.
…you should be ok to rent etc in the UK, but. PPL/VFR only and not international. International of course means France. Your option there is to take an instructor I guess, or find a friendly chap like myself who likes going to France for any old reason.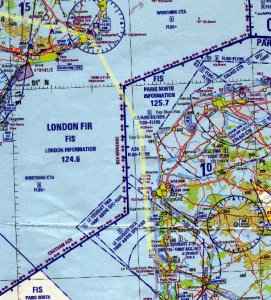 The author of this message, Steve Pick, and I continued to correspond, and a flight from historic Biggin Hill in the UK to the beautiful vacation community of Le Touquet/Paris Plage, France was planned.After an hour plus delay (I got lost), Steve's patience in waiting for me (for which I am forever in his debt) resulted in a flight of a lifetime in G-AVSF, a 1967 PA28-180 Steve owns with a group of friends who all began taking flying lessons at the same time.
We took off from Biggin Hill (EGKB), flew west toward the Channel, passing over the White Cliffs of Dover as we reached the Channel. Upon reaching the airport at Le Touquet (LFAT), we entered the traffic pattern by following an easily-locatable river and came in for an uneventful landing.
After walking though Le Touquet, which appears to be a fairly wealthy a vacation community like something out of the Hamptons in Long Island, NY, we reached the Paris Plage ("Paris Beach") section. Where Le Touquet is a quiet resort town, Paris Plage is a loud, exciting playground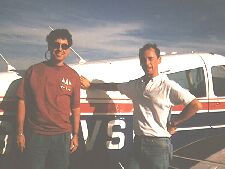 reminiscent of my misspent youth at Coney Island. Beaches, barkers, rides, shops, and restaurants – all the sounds and smells and tastes of a summer vacation.
After lunch (hamburgers – what else?) we flew back to the UK where Steve permitted me the honor of landing his pride and joy at Biggin Hill.
Thanks again, Steve, for a trip we'll never forget!