You'll love this Pagosa Springs Getaway Weekend!
Want to take a three-day getaway that will restore your spirits? Go to the magical land of Pagosa Springs, the "healing waters" hot springs sanctuary in Southwest Colorado. Along with neighboring Durango, Pagosa Springs is one of our very favorite Colorado weekend getaways,. Whether you fly directly into Stevens Field in Pagosa Springs (2V1) or decide to land at Animas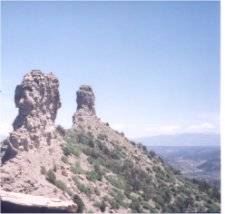 Air Park (00C) or use the busier Durango Air Service at Durango LaPlata Airport (DRO), the flight out is one of the most beautiful around. Durango LaPlata, in particular, is one of the easier mountain airports to get into (but don't forget that mountain checkout!). You'll also find that rental cars from all of the majors are available there. Pagosa Springs is just a short scenic drive away.
By car from Durango head west and in about 40 minutes you'll have a "close encounter" with the sacred Puebloan archeological site, Chimney Rock. You don't have to be an archeological buff to enjoy a 2-3 hour stopover here, great guided tours and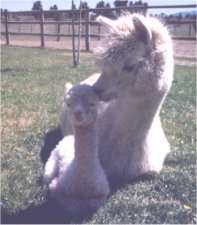 hiking.. It is postulated that this sacred site is and the twin pinnacles of Chimney Rock are key in the "lunar standstill" phenomenon, which occurs every 18 years. Don't miss it!
Another don't miss treat in Pagosa Springs Just minutes outside of downtown Pagosa Springs, "Echo Mountain Alpacas". Visit with the Belt Family, proud owners and experts in the field of Alpaca breeding and boarding. They have a visitor's center where you can buy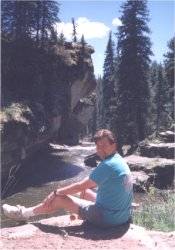 products the buttery alpaca yarn and products and mingle with these stately creatures, regal members of the camel family. We were there one day after the birth of a new baby alpaca! For more information, call 970.731.2729 and speak directly with Dave or Suzy Belt to arrange for a tour.
Last but not least, visit the famed hot springs, right smack in the center of downtown Pagosa Springs It's Disney World for hot tub and hot springs connoisseurs. Get off the beaten track and hike to your heart's content.
It's a beautiful way to spend three perfect days getting some well deserved R & R. Link up to the Pagosa Springs web site